With technology changing at a pace faster than the Industrial Revolution; keeping up is very hard.  The benefits lead to improved productivity, speed to market, improved security, and ultimately improved profitability.  Whether leveraging SDDC to automate provisioning and control across your enterprise, Network Segmentation for compliance, SASE or "infrastructure as code" to drive a service first architecture, or DRaaS for rapid recovering and back-up; Cloud Ingenuity can partner with you to achieve the benefits of these technologies.
Trying to execute on the above cutting edge approaches though is only as good as the strategy you implement, and that strategy must account for the people change as well.  Cloud Ingenuity also has the expertise to help develop a strategy, execute on the vision, and ultimately operationalize these investments by helping you through the entire journey.  Our experts have executed on several multi-million dollar projects at multiple Fortune 50 accounts with high value returned to the business.
The business wants improved agility, SaaS, and Cloud; but how do you achieve that with complexity increase and resources decreasing or at best flat?  Infrastructure as Code (IaC) is a major step toward addressing the above problem.  Automation is the way to achieve repeatable processes and free up valuable resource time to focus on being more proactive and spending time on innovation.  The benefits of Network Modernization can only be achieved if you go all in, otherwise the realized value will be diminished.  Cloud Ingenuity has the experience and people to help you build a strategy around IoC, and ultimately execute on the vision leading to positive business outcomes.
TODAY'S NETWORK IS VERY DIFFERENT THAN YESTERDAY'S. LEVERAGING AUTOMATION TO SIMPLIFY THIS COMPLEXITY WHILE BENEFITING FROM THE NEW TECHNOLOGY IS A COMPETITIVE BUSINESS ADVANTAGE!
Make your network work for you
Networks are becoming increasingly complex with technology advancement (ex: network segmentation), and they are only continuing to grow with less resources to support larger environments.  Organizations must transform their approach to today's modern network and leverage the advances in technology to their advantage.  IT's workload is not decreasing, and it's their job to continue to improve on user experience while also focusing on innovation.
Cloud Ingenuity can help you achieve the vision of better network management, improved service delivery, and all while improving productivity and driving innovation.  You can have one single OS across your entire network from LAN to WAN to Wireless to reduce complexity.  You can also leverage AI to proactively look for performance issues across the entire network.  Have the ability to quickly correlate a wireless issue experienced by an end user to a back-end switch that's underperforming.  Cloud Ingenuity customers are now managing large networks with high complexity, with fewer people and improving their user experience and leveraging the freed up time to focus on innovation.
Make WiFi A Strategic Advantage
Your Wi-Fi infrastructure can be a valuable strategic advantage with the right solution and the right partner to help you achieve this vision. Leveraging blue-tooth technology and the resulting data set to have an inventory of your devices, machine learning to aid in delivering the best customer experience possible, location services for site or campus 
navigation, usage insight to determine investment requirements, and even the ability to leverage blue-tooth for contact tracing. The possibilities are end-less!
Cloud Ingenuity can help you with this journey from strategic planning, design, implementation, support, and end user education. Your WiFi experience is a reflection of your brand to your customers, your students, and your employees. It can also be a strategic asset to enable positive business outcomes!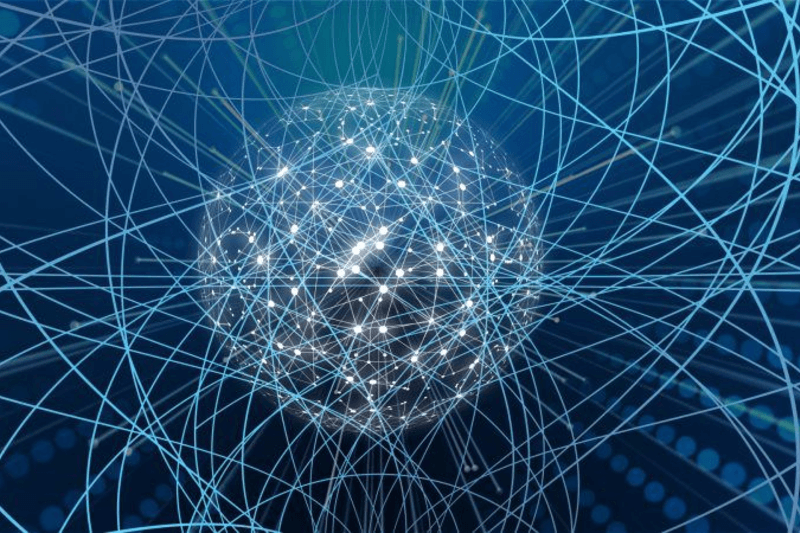 TRANSFORM, automate and simplify your network while improving end user experience
Compliance, Control, Access
Today's modern networks are only becoming more complex. The benefits of this complexity are agility, speed to market, and reduced costs; but again this is not making IT's job any less complicated.
Network segmentation is a modern way to address many of these complexities. Whether quickly segmenting your environment for compliance due to keeping PCI information separate from the rest of your environment, or wanting better access control across your multi-cloud environment; network segmentation provides value to security, infrastructure, and compliance teams. This yields business value across all IT business units!
Cloud Ingenuity's experts can help you plan for, implement, and operationalize this powerful technology to modernization your network. Our experts have implemented this strategy and technology successfully within multiple Fortune 50 companies. Their lessons learned and knowledge gained is at your disposal when working with Cloud Ingenuity.
Disaster Recovery As A Service
With the SaaS explosion; it was only a matter of time before disaster recovery (DR) joined the party! Now you have the ability to leverage the speed and agility of cloud in order to ensure your IT environment is always prepared for disaster. Recovery can now occur in minutes vs. hours or days, so whether a massive outage occurs or you need rapid recovery from a ransomware attack; you have the power to quickly respond and recover.